Become a newsletter star & increase your visibility & sales
Friday 25th April 1:30 – 4.00pm
Question
What beats twitter, facebook, youtube, and websites for building relationships with your customers and increasing sales?
Answer
Your newsletter and it's members
This workshop will help you create one of the biggest assets in your business.
You need a newsletter because it helps you foster a stronger relationship with your customers/audience/fans.
Take a look at the average reach of social media sites compared to newsletters.
Twitter: On average only 1.2% of your followers will see you update at any one time

Facebook: On average only 6% of fans will see your updates

Newsletters: On average over 20% will read your newsletter (my average is 34%, so I know I'm doing something right!)
Having a newsletter has proven to be on of the most effective ways to show your customers the results and benefits of your services.
Because your customers have OPTED-IN and deliberately registered to receive your news and updates to their email addresses, you deepen the connection you have with them and it's a place you inspire/help and support them too. And not just once. You can do this again, and again.
In this half-day workshop I'm going to show you
How to invite people to opt-in to become a newsletter member
The no.1 thing that I do to cause an email opt-in rush
13 rules of newsletter etiquette
The system for building trust, developing relationships and providing value for your newsletter members
Set up a system that creates sales for you in your sleep
The rules you must abide by to keep your newsletter healthy and your customers happy.
10 ways of creating content for your newsletter so you never run out of ideas
This training will work whether you are an individual or a large business.
My no.1 tip is that it is NEVER too early to start a newsletter!
This training is for you if:
you want to attract more ideal customers, and you want to start a newsletter
you already have a newsletter but you aren't really sure what you should be doing with it
you want to learn more methods to strengthen your existing email marketing activity
This is NEWSLETTER A>Z. It's going to be a newsletter intensive and you will go away armed with the know-how and the how-tos of email marketing for your business.
About your trainer: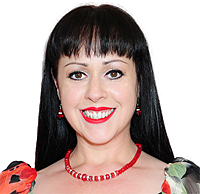 '
Social media and business success for daring entrepreneurs
Karen Strunks has been a small business owner for 6 years and embraces social media for work as well as play. Regularly interviewed in press, radio and tv she has been invited to speak at conferences and universities.
She is dedicated to engaging people, bringing online ideas to life and creating offline participatory events. By embracing social media she has connected people from all over the world. With a sparkling track record in successful online community engagement and a proven ability to work with companies to boost their social media impact, Karen has worked with brands such as Water Aid, Four Seasons, BMI, Belfast and Prague Tourist boards, bmi baby.
'I live and thrive on social media, the world of business and helping others to do the work they love.' Website @karenstrunks Birminghamsmc.com @birminghamsmc
If you would like to have a chat about any of the BSMC School courses, or discuss a tailor made workshop for you or your business, let's have a chat! 
Your happiness – My guarantee
I want to make sure you are happy with your training. I want you to be positively thrilled! That's why I give you my Happiness Guarantee. If your Newsletter A-Z training doesn't meet your expectations, and you aren't 100% happy, then just me know within 3 days of the class and I will issue a refund for 100% of your purchase price. It's that simple!