Drum Roll…..
Whoop, whoop, yay! FIVE YEARS OLD!
I hope you can make it along to our birthday event on Friday 27th Sept at the Symphony Hall. There may be cake!
Seeing as the Birmingham Social Media Cafe is a well established event on the Birmingham social media and business calendar and it's now celebrating it's 5th birthday, it's a really good time to expand and grow upon the value and benefits it gives to BSMC members and introduce …..
Birmingham Social Media Cafe School….for daring entrepreneurs!
A series of workshops and seminars on social media, small business and career advice!

Can't see the video. Watch it on youtube.
Without further ado, here are the very first workshop to help you with your business and career!
Are you on the verge of getting started with social media?
Are you about to take your first steps in to the online world? 
If you are in the position of knowing that you should be taking your business online but find yourself hesitating, then this workshop is designed to give you an overview of social media, where it fits in with business and how you can start taking action with confidence. 
My aim with this workshop is to help you learn about your social media choices so you can get started with more confidence and harness the opportunities that digital media can bring to you. 
I'm so excited that you are interested in learning about social media. You'll be joining a small group of other like-minded people on this half day workshop.
As promised, I will give you straight forward social media advice and jargon-free too!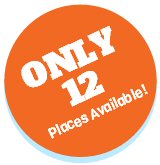 What you will learn
Understand what social media is and why it's important to you and your business
The differences between traditional marketing and social media
How social media can impact on your business
How social media presents opportunities to enhance the way business is done
I'll address any perceived fears; explain how benefits far outweigh (often imagined) risks
Easy entry to social media; anyone can learn how to use social media tools
The starting point: Focus on the platforms you need to know for your business
 How you will benefit
Get a better understand about social media for your business 
Getting started in social media for business will be more stress-free
You will be armed with more knowledge and a picture of what roles social media can play in your business 
You'll keep up with the competition! 
You'll get a chance to and network with other small business owners & perhaps create opportunities. 
Who is this workshop for?
Small business owners, entrepreneurs and freelancers. 
If you are considering how social media can fit into your business and you are ready to get started, then this workshop will help you understand social media and give you confidence to get started. 
If you have already taken your first, early steps, but still feeling a little lost, and want to look at ways you could improve at the beginning stages, then this workshop will aim to provide inspiration and trigger some ideas.
Who shouldn't take this workshop:
If you have intermediate to advanced social media skills and knowledge, don't take this workshop. 
If you always have, and always will be, closed off to social media and that's that, no sireeeee!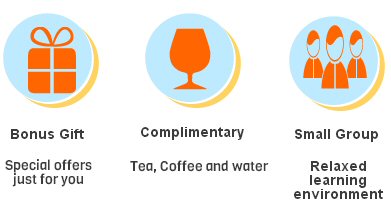 Disabled Access and Free Wifi is available 
Getting here: This is a city centre location so buses, trains and trams will get you into the heart of the city centre. There are plenty of car-parks near-by too. However, on a first come, first served basis, there will be THREE FREE spaces available to this class. If you would like to reserve a space, then book your place and get in touch with Beth at The Priory Rooms on 0121 236 2317 or email Beth @ theprioryrooms.co.uk
About your trainer: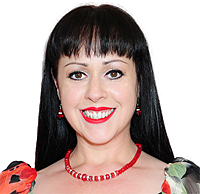 '
'Sharing My Passions So You Can Improve Your Social Media And Business Assets'
Karen has been a small business owner for 6 years and embraces social media for work as well as play. Regularly interviewed in press, radio and tv she has been invited to speak at conferences and universities.
She is dedicated to engaging people, bringing online ideas to life and creating offline participatory events. By embracing social media she has connected people from all over the world. With a sparkling track record in successful online community engagement and a proven ability to work with companies to boost their social media impact, Karen has worked with brands such as Water Aid, Four Seasons, BMI, Belfast and Prague Tourist boards, bmi baby.
'I live and thrive on social media, the world of business and helping others to do the work they love.' Website  @karenstrunks 
What other people say: 
"Karen's experience and know-how is formidable." Dirk Singer, Rabbit
"Karen is an excellent speaker, combining a reflective understanding of her own work with a highly approachable character" Paul Bradshaw, MA Online Journalism
"Karen is a great trainer!" William Perrin, Talk About Local
"She has done it, she gets it!" Nick Booth, Podnosh
"I have benefited immensely from her resources and expertise." Tim Wilson, Creative Knowledge
[Tweet "I'm reading about the new @birminghamsmc School for Daring Entrepreneurs"]